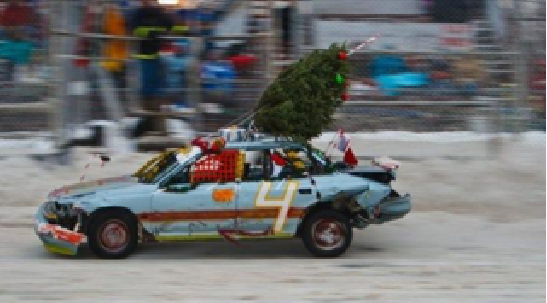 It's that time of year! Hot coffee and hot chocolate are brewing, the woodstove is keeping the chill out of your home, and its damn near time for the most fun racing experience of the year, Winter Blast 22 at Riverside Speedway & Adventure Park presented by 3M 2J Transport and Caron Fabrication in Groveton, New Hampshire. The event will be held on Saturday, January 22 at 1pm. The phone is blowing up daily with questions about the rules, where can one get an entry blank, and the best question of all, can my wife ride with me? The answer is YES, but prepare for divorce if you drive horribly and crash!
The 2021 edition of the Winter Blast 100 saw entries from New Hampshire, Vermont, Maine, Massachusetts, Connecticut, New York, Pennsylvania and North Carolina. Entries are starting to arrive in our mailbox with William Fultz from Billerica, Massachusetts having the honor of being the first driver entered in this year's race.
For more information please follow us of Face book, the website at www. riversidegroveton.com. You can also reach Track management by calling 207-432-7714. Save the date for Winter Blast 100, Saturday, January 22nd at 1pm at Riverside Speedway and Adventure Park located at 78 Craggy Road in Groveton, New Hampshire.