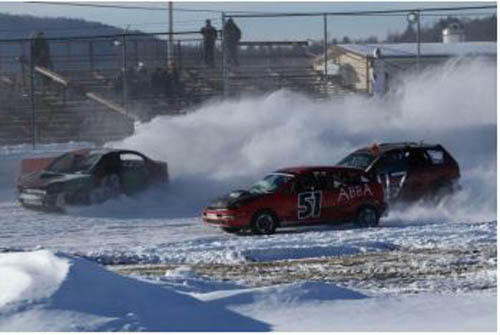 The day started off crystal clear and -30 degrees on Saturday, but that did not deter a huge field of winter racers from making the trek to Riverside Speedway and Adventure Park for the annual Winter Blast 100 snow race sponsored by 3M 2J Transport, Caron Fabrication and Batch's Kwik Stop. Almost 90 racers were in attendance with entries coming from all over New England and beyond.
Lunenburg, Vermont's Scott Corey carried home the checkered flag as he outraced Cody Hodge from Orleans, Vermont, Richie Turner from Highgate, Vermont, Billy Noyes from Barnet, Vermont, and Brad Bushey from Cambridge, Vermont. The Vermont contingent top five finishers endured the ice cold temperatures and waves of snow in their faces to take home a pocket full of cash. Corey took home $1,500 for his victory, Hodge pocketed $400, Turner carried $300 home with him, while Noyes collected $200, and Bushey won a cool $100.
You will find complete finishes on our website www.riversidegroveton, and on our Facebook pages. Our 2022 race schedule is now posted and if you are interested in sponsorship on either the Asphalt track or the Dirtside contact Dick Therrien at 802-274-8823 or e-mail him at dprdick@gmail.com.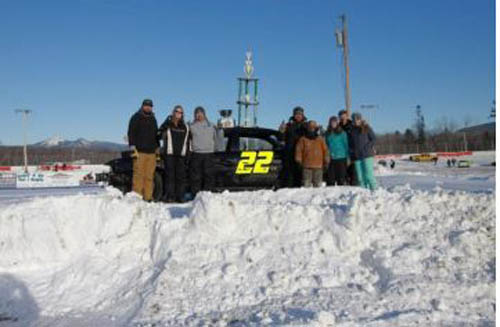 WINTER BLAST 100 WINNER SCOTT COREY
WINTER BLAST 3M 2J TRANSPORT, BATCH'S KWIK STOP
CARON FABRICATION
2022 WINTER BLAST 100
OFFICIAL FINISH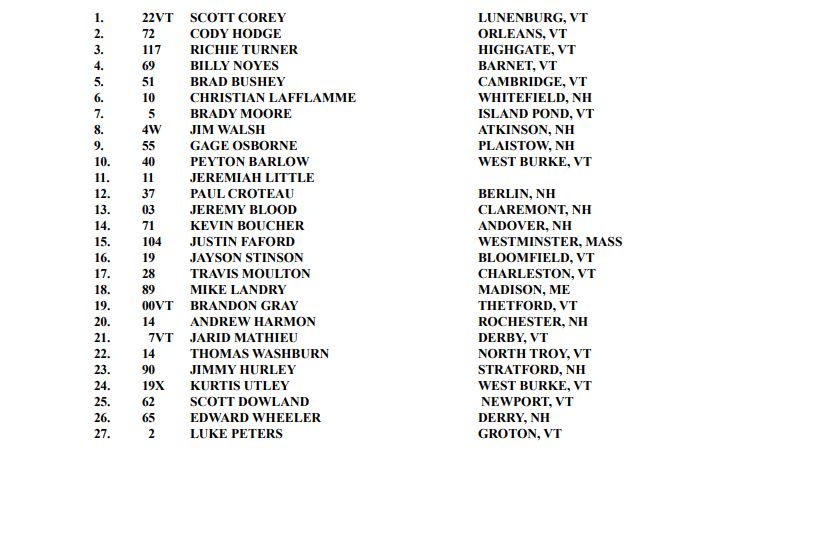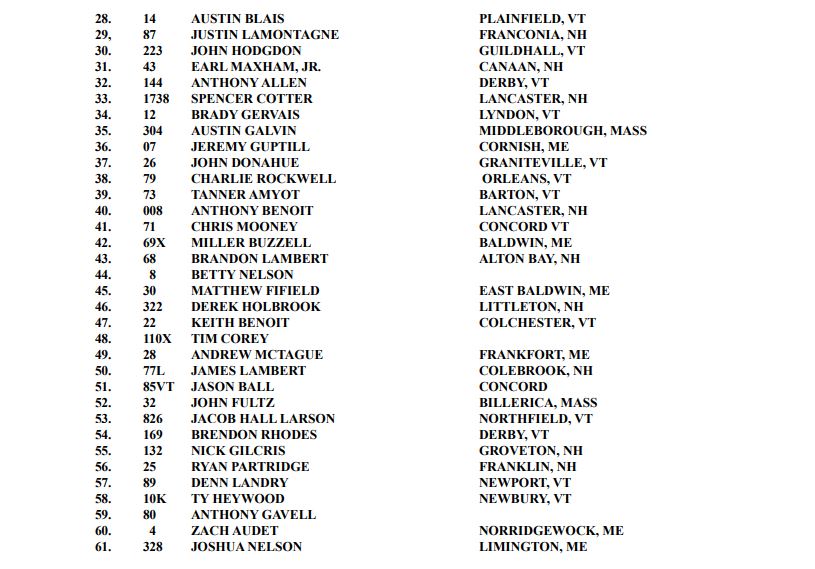 DID NOT COMPETE OR NO SCORE SHEET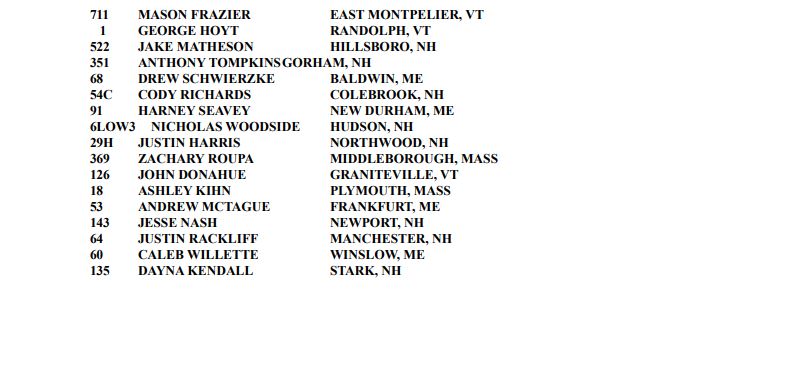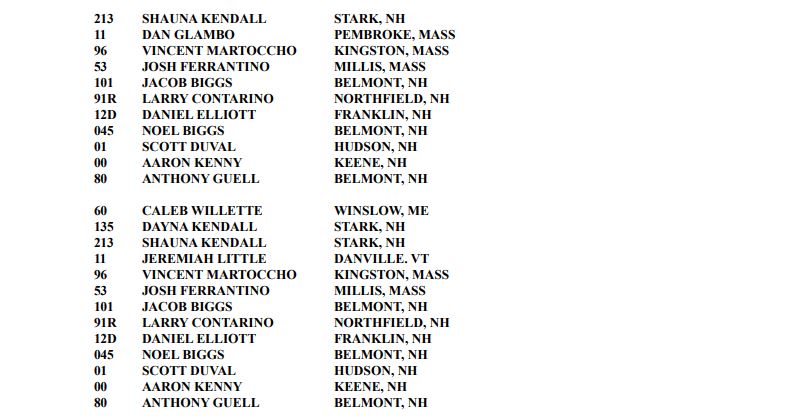 TOTAL 89 VEHICLES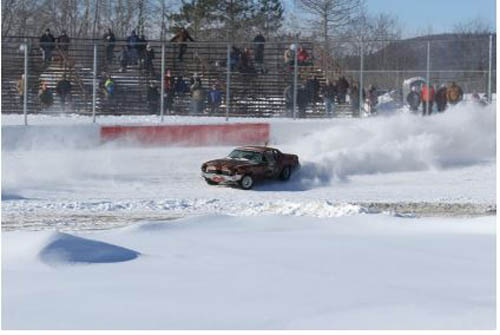 #5 BRADY MOORE BARRELS AROUND RIVERSIDE SPEEDWAY A LATE RACE PROBLEM COST HIM THE WIN, SETTLED FOR 6 TH
ALL PHOTOS BY ALAN PLUMMER